We Help Real Estate Agents
Close More Deals
Embrace our advanced real estate agent CRM and elevate your business. We've crafted the best CRM software for real estate agents looking to find more leads and close more deals.
Join our waitlist to get 90% OFF on your first month!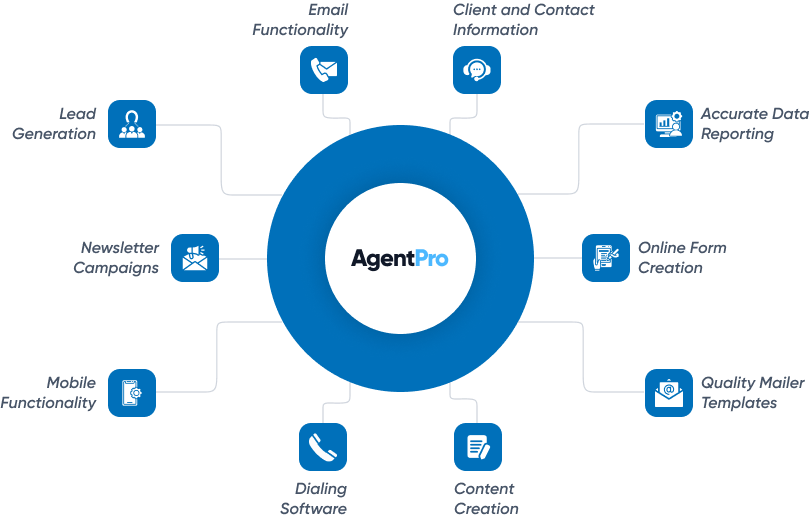 AgentPro CRM's Top
Features
Our CRM for real estate agents is designed to maximize your potential, no matter what stage of your career you're in. Whether working solo or on a team, our real estate CRM has all the features that you need.

Lead Generation
AgentPro will be your go-to real estate lead generation software, giving you a variety of tools for connecting with potential clients. With our software, you can target and identify the leads that will truly lead to conversions.

Newsletter Campaigns
Our real estate CRM software lets you put all of our stunning templates to use! Figure out delivery schedules and more to get the word out there.

Mobile Functionality
Whether you're operating on your desktop, laptop, or mobile smartphone, you need access to the best CRM for real estate agents. With AgentPro, you can run your business on the go.

Accurate Data Reporting
Our system provides detailed data reports so you can properly track your progress. Whether checking your ROI on marketing efforts or calculating your overhead, AgentPro has got it covered.

Online Form Creation
Online forms are an excellent way to capture lead details and contact information, so we make it easier than ever to generate them in an attractive, client-friendly way.

Quality Mailer Templates
Build a variety of postcards, newsletters, and other physical marketing materials from thousands of professional templates with AgentPro CRM.

Client and Contact Information
Knowing your clients inside out is vital as a real estate agent. Our CRM makes it super-easy to keep track of all their information, so every interaction is positive.
Email Functionality
Never lose track of your emails again! Make sure every conversation is consistent and professional with AgentPro. Our system also allows for automated Email Drip Campaigns, saving you hours of time.

Dialing Software
This real estate agent CRM makes it quick and easy to dial up your leads.

Content Creation
Whether for your blog, social media channels, or as a guest press release, we provide all the resources and technology needed to create winning content. Become a trusted voice in the real estate space!

Team Functionality
AgentPro works as a stunning real estate team software. If you're working alone or in collaboration, you'll never miss a thing with our system.

Listing Details
Ensure that you are aware of exactly what you need to know about every listing at every stage of the process. Keep track of interior details, documents signed, and any developments with ease.

Driving for Dollars
Learn more about listings while driving around your area with our dedicated Driving for Dollars feature.

Lead Segmentation
It's not all about lead generation for real estate agents—our software allows you to segment your leads by their characteristics. This means you can focus your efforts on the right leads at the right time.
So with so many real estate agent CRM options on the market, why would you choose AgentPro CRM specifically?
User-Friendly Interface

Our CRM software for real estate is as easy to use as it is high-tech. Even with all of our advanced features, we make it super simple, so you don't have to be a tech wizard to make the most of it.  

Scalability

Early agents and industry veterans alike can get use out of our CRM system. We understand that agents need to scale up at different stages of their careers, and our software accommodates that.

Seamless Integration

Our software integrates seamlessly with other marketing tools and the MLS, so you don't have to start from scratch.

Easily Adjustable

Every agent works differently, so we make it easy to adjust our features to suit your personal approach. Don't get bogged down by the particulars—work in your own way every single time.

Flexible Contracts & Nothing Hidden

When you choose AgentPro, you're choosing flexibility. Our contracts can be as long or short as you need—with no hidden fees whatsoever—so you can properly track your budget. The question really isn't, "Why choose AgentPro CRM?" It's "Why wouldn't you?"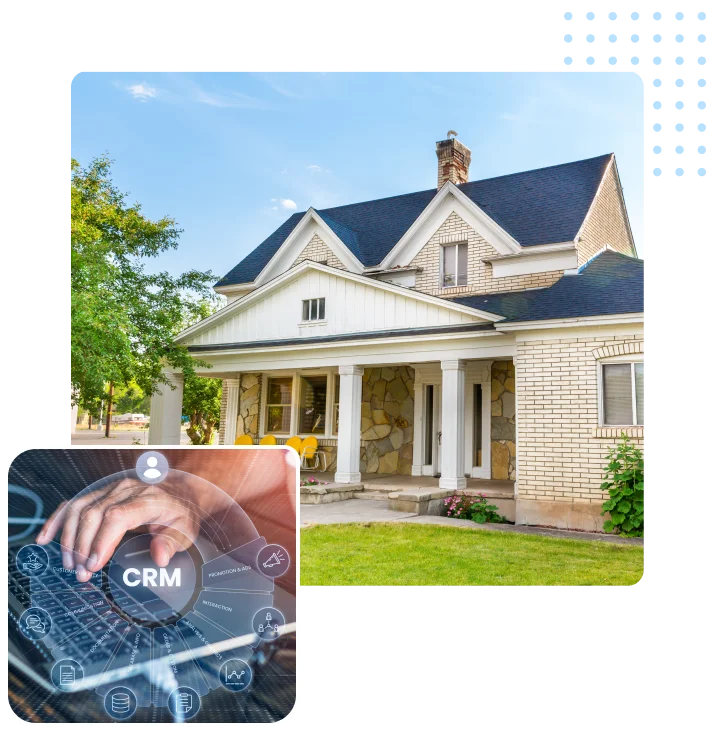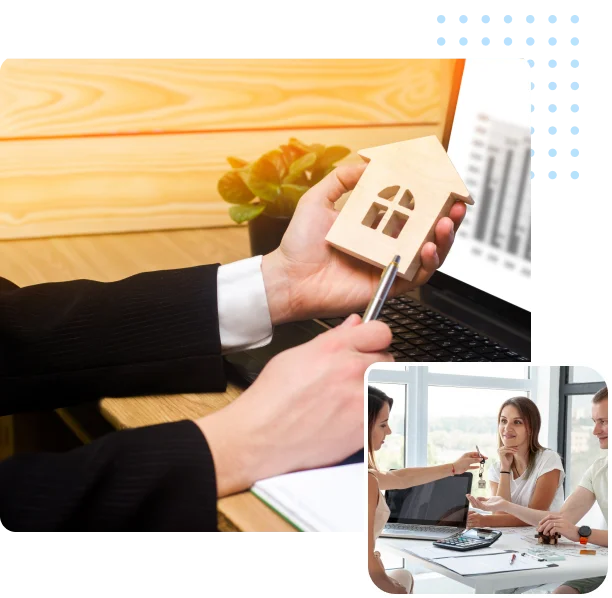 Speed Up Your Success with the
Best Real Estate Agent CRM
With AgentPro CRM, you can accelerate your business progress with ease. Every feature is designed to streamline your operations, keeping everything in one place, whether working alone or on a team. Speed and efficiency are essential in this industry, and we make efficient work more realistic and easy to grasp.
Reach Prospects with
a
Personal Touch
Real estate is an interpersonal business. People aren't just buying property—they're buying people. A good real estate agent CRM needs to allow for a personal touch, so you can truly connect with people and guide them toward life-changing decisions in a supportive, collaborative way.At once a real estate lead generation software, a relationship nurturing space, and a base camp for closing deals, AgentPro CRM allows you to truly connect in a meaningful way.
Build Stronger Relationships
With all our automation tools and segmentation options, you can build the strongest possible relationships with your clients. Make sure that the right person gets the right message at the right time, every time.
Comprehensive Client Information
A good memory goes a long way, but with a busy schedule, it's hard to keep track of everything. Our real estate agent CRM makes it super simple to track all aspects of client and lead information, so you can guarantee positive interactions.
Activity Notifications
Make certain that you stay on top of your schedule with AgentPro CRM. Being timely and prompt is vital in this fast-paced, competitive industry, and our software ensures you never miss a beat.
Personalized Marketing
Different people respond to different marketing materials. That's why our CRM software is designed to accommodate personalized marketing efforts. Ensure maximum efficacy and ROI with all your content.
Are you ready to get started?