As digital transformation sweeps across industries, few areas have been as impacted as real estate. The advent of online platforms has fundamentally shifted how we buy, sell, and explore properties. Within this paradigm shift, Zillow and Realtor.com have emerged as essential compasses in the sprawling landscape of online real estate.
The question that beckons—Is Zillow or Realtor better for your specific needs?—is more than a matter of brand loyalty. It's a question that could determine the success of your transaction, be it buying your dream home or selling a property at its optimal value. 
This guide will dissect the Realtor.com vs. Zillow debate, equipping you with a comprehensive understanding of their distinct offerings, advantages, and potential drawbacks.
In the upcoming sections, you can expect unbiased evaluations, data-driven insights, and actionable advice. 
Whether you are a prospective homebuyer, a property seller, or even an agent evaluating Zillow vs. real estate agent options, this guide offers a 360-degree view to help you confidently navigate the digital terrain.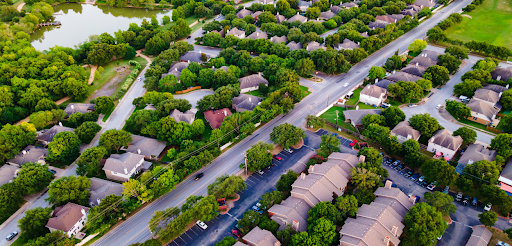 Zillow's Transformative Role in Modern Real Estate
In the rapidly evolving arena of real estate, Zillow has emerged not just as a market player but as a market maker. With its formidable digital presence, the platform redefines the boundaries of what an online real estate marketplace can accomplish, offering a comprehensive suite of tools that cater to buyers, sellers, and agents alike.
Zillow's Overwhelming Digital Footprint
Utilizing data from Similarweb and Ahrefs, Zillow surpasses Realtor.com in multiple key metrics, establishing itself as the undisputed leader in digital real estate. Not only does it rank higher in search results, but it also receives 121% more visits per month and an astonishing 500% more pageviews. These metrics are not merely numbers; they demonstrate Zillow's unparalleled ability to capture and engage a vast audience, thereby wielding significant influence over market trends and consumer behaviors.
A Curated Experience: Comprehensive Property Listings
At the heart of Zillow's influence is its comprehensive approach to property listings. Unlike other platforms, which primarily rely on MLS databases, Zillow provides a more diversified inventory by allowing sale-by-owner and direct listings from property owners. This inclusivity expands its user base and offers alternatives that other platforms may lack, addressing the gap identified in studies showing Realtor.com has 33% more property listings.
Zestimate: Democratizing Home Valuation
When it comes to home valuation, Zillow's proprietary "Zestimate" tool has been a game-changer. While no automated system can replace the nuanced evaluations of a real estate agent, Zestimate provides a reliable initial estimate for home values, setting the stage for more detailed pricing discussions.
Financial Tools: Beyond the Listing Price
Zillow's commitment to user empowerment doesn't end with listings and valuations. The platform also features robust mortgage calculators and financial tools, helping prospective buyers assess their financial standing. This translates to a more informed decision-making process, easing one of the most intimidating aspects of property buying.
Hyper-Competitive Edge: Data-Driven and Human-Ctenric
Even as digital platforms strive to replicate the expertise of a real estate agent, they inherently possess limitations. Zillow addresses this gap by serving as a powerful adjunct to an agent's expertise through its Premier Agent Program, merging algorithmic capabilities with the agent's nuanced understanding of lead generation in the real estate business.
Unrivaled Engagement: The Metrics Speak Volumes
In a study comparing audience engagement between Realtor.com, Zillow's metrics clearly stand out. The platform receives an astounding 5,000 impressions per month and 500% more page views per month than Realtor.com, which translates to increased visibility for listed properties. For agents and sellers, this metric is comparable to showcasing your property during peak TV viewing hours, dramatically increasing the property's reach and potential for quick sales.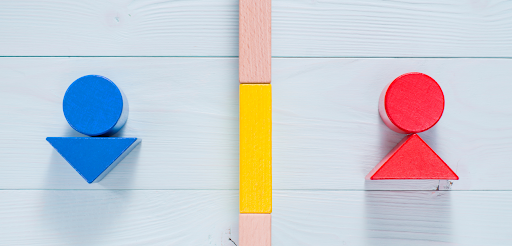 What is Realtor.com? The Unsung Hero of Online Real Estate
While Zillow may take the lion's share of online traffic, Realtor.com is not a platform to overlook. It offers distinct features and advantages that differentiate it from its digital counterpart, Zillow. For instance, where Zillow is more data-driven, Realtor.com offers a nuanced, real estate agent-guided user experience.
Realtor.com's Edge: 33% More Listings
In the never-ending competition between Zillow and Realtor.com, one statistic dramatically shifts the scales in Realtor.com's favor—33% more property listings. This extra inventory is crucial for users who don't want to miss their perfect home or land opportunity.
More than Just Listings: A Comprehensive Real Estate Agents Directory
Realtor.com offers a comprehensive directory of real estate agents, available right at your fingertips. This directory enables users to quickly find a qualified agent to guide them through the intricacies of home buying or selling. When evaluating Zillow vs. real estate agent options, this direct connection to real estate professionals on Realtor.com is a noteworthy advantage.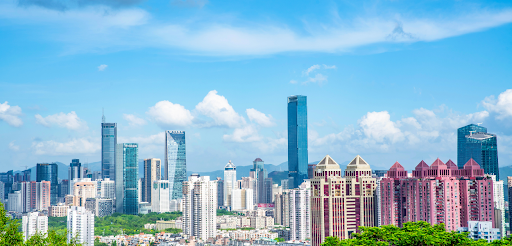 Your Guide to Buying and Selling: Home Guides and Insights
Unlike Zillow, which relies heavily on algorithmic calculations, like the Zestimate, Realtor.com provides extensive home buying and selling guides. These guides offer users step-by-step instructions and tips from industry professionals. It's the closest you can get to a real estate consultation without setting foot in an office.
Unlocking Organic Reach: The Power of Search Traffic
When comparing Zillow vs. Realtor, one area where Realtor.com shines is search traffic. The platform receives a significant portion of its traffic from search results, indicating a robust SEO strategy. The strength of its domain and backlink profile, as shown in Ahrefs, demonstrates the platform's commitment to organically drawing a diverse audience.
Targeted Approach: Land Listings and Niche Markets
For users focused on buying or selling land, Realtor.com offers a competitive edge. With its well-structured land listings, the platform caters effectively to this specific market. In fact, only one in five land listings on Realtor.com is missing on Zillow, ensuring broader options for those interested in land over residential properties.
An In-Depth Look at the Pros and Cons of Zillow vs. Realtor.com
When embarking on the journey of buying or selling a home, the first question many people grapple with is, "Is Zillow or Realtor better for my needs?" Zillow and Realtor.com are titans in the real estate space, offering many features that cater to different audiences. To help you make an informed decision, let's delve deeper into the advantages and disadvantages of each platform.
What the Platforms Share: Commonalities in User Experience
Before we pit Zillow vs. Realtor.com, it's crucial to acknowledge their similarities. Both platforms prioritize user experience. With intuitive interfaces and clean designs, navigating these websites is a breeze for agents and homebuyers. Another shared strength is the ease with which they integrate into CRM software—making client management simpler for agents.
Additionally, both platforms offer robust training materials. Whether you're a newbie in the real estate world or an experienced agent looking to brush up on skills, these platforms have got you covered.
Moreover, the user demographics for Zillow and Realtor.com are strikingly similar. Both attract a wide range of individuals, from first-time homebuyers and real estate investors to those looking to upgrade or downsize their living spaces.
Diving into Zillow: Pros and Cons
Pros:
Autonomy and Quick Results

: One of Zillow's defining features is how it levels the playing field for buyers and sellers. Users can freely browse or list properties without any gatekeeping, empowering them to make quicker decisions. For real estate agents, this speed translates into a quicker turnover rate for their listings.

Free but Comprehensive Features

: Zillow is generous when it comes to offering free utilities. Beyond the basics of searching for homes by various criteria, Zillow's Zestimate offers ballpark figures for property values—although, take them with a grain of salt.

Broad Market Presence

: With a staggering 36.6% market share and a monthly visitor count in the tens of millions, Zillow has established itself as a household name. Its reach is further extended by allowing FSBO listings, adding another layer of options for buyers and sellers.
Cons:
Pricy Visibility

: Advertising on Zillow can be expensive. For agents seeking to make an impression, the platform recommends a hefty investment of $20—$60 for every 1,000 impressions. Considering the relatively low conversion rate, this could be a financial strain for some.

Questionable Zestimate Accuracy

: While Zestimate offers a handy starting point for price negotiations, it is often off the mark. Its reliance on algorithms and public tax records leaves out crucial factors, such as the home's current condition, which only a physical walkthrough can reveal.
Diving into Realtor.com: Pros and Cons
Pros:
Cost-Effective Impressions

: When it comes to cost per impression, Realtor.com offers a more budget-friendly alternative. With costs being nearly half of what Zillow charges, agents can achieve comparable conversion rates without breaking the bank.

Market Hotness Index

: An exclusive feature on Realtor.com, the Market Hotness Index is a goldmine of information. This tool distills buyer trends, property demand, and geographic popularity into a comprehensive ranking system, giving buyers and sellers a competitive edge.
Cons:
Paywall for Premium Features

: While basic features are accessible, to unlock the platform's full potential—including listing alerts and in-depth market analysis—a paid subscription is necessary.

Narrower Listing Pool

: Unlike Zillow, Realtor.com's listings are restricted to those from licensed agents and brokers, in adherence to the NAR Code of Ethics. While this quality control measure adds a layer of trust, it also narrows down the options available to buyers.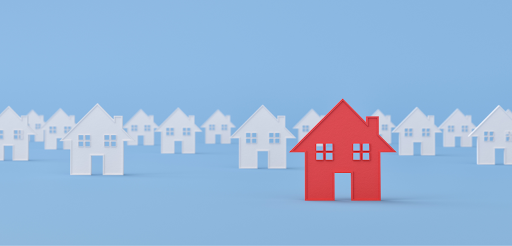 Final Take: Zillow vs. Real Estate Agent on Realtor.com—Which is Better?
The Zillow vs. Realtor.com debate doesn't have a one-size-fits-all answer. If you prioritize a wide selection and don't mind shelling out more for visibility, Zillow could be your go-to platform. On the other hand, if cost-effectiveness coupled with data-driven insights appeals to you, Realtor.com is hard to beat. Ultimately, the "better" platform will align closely with your needs and what you find most valuable in a real estate service.