Choosing your path in the real estate industry starts long before you make your first sale. Prior to shaking that first crucial hand, your story has to begin with the foundational knowledge and training you receive. The best real estate schools won't just grant you a legal license for brokering deals; they'll equip you with the practical skills, ethics, and insights required to successfully navigate the dynamic world of real estate. 
Whether you're looking to start a new career, enhance your existing skills, or make a lateral shift within the industry, selecting the best real estate school for your needs is a critical step.
This blog post is dedicated to guiding prospective real estate professionals through the maze of available schooling options so you can feel confident in your hunt for knowledge. From dedicated online real estate school platforms providing flexibility to traditional college institutions offering a more hands-on experience, there are countless options. 
We're taking a deep dive into exactly what it is that makes a real estate school stand out to help you make an informed choice. So, if you're curious about the best online real estate schools, the top brick-and-mortar institutions, the best programs at historic universities, or anything in between, continue reading for a comprehensive overview.
Factors to Consider When Choosing a Real Estate School
Selecting the right real estate school for your personal needs is pivotal, not just for your licensing but for setting the trajectory that the rest of your career will follow. But with so many different options available, how do you determine which one will align perfectly with your aspirations? 
We've broken down some of the most important factors you need to consider while shopping around for an education.
Accreditation and Reputation: Before anything else, you need to be absolutely certain that the school you're considering is properly accredited by the appropriate state or national regulatory bodies; there's no point completing a course for a bogus certificate. A school's reputation within the industry often reflects the quality of education and the success of its graduates. Online reviews, former student testimonials, and word-of-mouth referrals can provide valuable insights.
Curriculum and Course Offerings: Does the school offer a comprehensive curriculum that covers all essential areas of real estate, or are they more focused securing a professional license? Also, consider if they offer specialized courses that might interest you, such as commercial real estate or property management—having a niche is a good practice in the industry as it can set you apart from the competition.
Method of Delivery: Are you looking for an online course you can take from the comfort of your own home, a traditional classroom setting, or a blend of both? The best online real estate school options might offer flexibility, but brick-and-mortar classes can provide more direct interaction, often coming with more storied pasts. Consider what learning style suits you best and decide based on that preference.
Cost: While investing in your education is essential, and you're unlikely to get anything valuable for free, you need to ensure the fees are reasonable and provide value for money. Compare tuition, exam fees, student loans, and any additional costs between schools.
Pass Rates: A school's pass rate for licensing exams is often a strong indicator of the quality of its instruction. High pass rates typically suggest effective teaching methods and comprehensive course content, whereas lower pass rates can indicate a teaching style that many students struggle with.
Post-Licensing Support: Once you've obtained your license, the journey isn't over—in fact, it's only just begun. Some schools offer post-licensing courses, continuing education, and even job placement assistance, which can be helpful for making your first professional steps.
Instructors' Expertise: Experienced instructors with successful careers bring real-world insights into the classroom. Prioritize schools with educators who have had notable careers in real estate, allowing them to share their first-hand experiences and tips.
Flexibility and Duration: If you're juggling other commitments, such as a day job or family responsibilities, you might need a program that offers flexible or part-time options, allowing you to learn at your own pace.
Location: For traditional in-person schools, location is everything. Consider proximity to your home or workplace, accessibility, and the facilities provided. If you're younger and considering a traditional college experience, think about an area that excites you—life experience is invaluable. 
Networking Opportunities: Some of the best real estate agent schools offer networking events, seminars, and workshops, giving students the unique opportunity to mingle with industry professionals, alumni, and peers. These insights can be professionally helpful and highly inspiring, so take them into account. 
Remember, choosing a real estate school is an early but significant step in your professional journey. Take the time to research, visit potential schools in person, ask relevant questions, align your choice with your career goals, and account for personal circumstances.
Top 10 Real Estate Schools in the US
So, now you know what to look for, where is it you're going to look? With so many online courses, local choices, and undergraduate plans out there, it can feel overwhelming trying to choose where you're going to learn the ropes. 
With our criteria in mind, we've collated our choices for the best real estate schools in the country, making distinctions between online-only, hybrid, or campus-based learning. Whether you're embarking on a full college experience or just trying to get a license, you should find a suitable option here.
Options 1–5: Top Online-Only Real Estate Schools

Overview: The CE Shop is one of the world's foremost online beacons for those looking to embark on a real estate career. They're known throughout the industry for providing an expansive range of courses, including pre-licensing, post-licensing, exam prep, and continuous learning.
Strengths: Beyond the basics, the CE Shop operates in all 50 states to provide an immersive learning experience with interactive modules, ensuring concepts are actually understood, not just memorized. Their impressive pass rates are a testament to their effective, adaptable teaching methods. Moreover, they cater to students across the entire United States, allowing for a flexible, tailored, and crucially accessible learning experience.
Overview: As a distinguished online institution with over 25 years of experience in education, Colibri Real Estate prides itself on offering an array of courses across all 50 states, ensuring every step of your real estate education journey is covered.
Strengths: The school prioritizes real-world learning, equipping students with practical skills via real-life scenarios. Additionally, the transparency of their pricing model and the easily available coupons make them a financially viable option for people with various backgrounds. They offer real estate licenses in some states, but it is worth noting that courses aren't completely consistent across the country.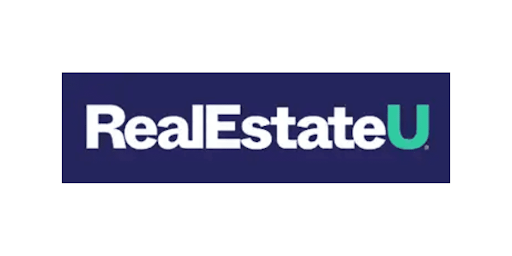 Overview: RealEstateU is fast gaining traction as one of the most rapidly growing online real estate schools. Their focus is on merging affordability, efficiency, and quality, providing an entry point into real estate for people who want to start their careers fast. 
Strengths: Its affordable courses make quality education accessible, while the inclusion of audio lessons caters to auditory learners. They're also known for their 75-hour licensing course, allowing students to get out into the world of real estate in little to no time. Their ARELLO-certified content, tailored to specific state requirements, ensures relevance and applicability, all coming with a 30-day money-back guarantee.

Overview: Kaplan is an international online learning service, with a storied legacy rooted in educational excellence. With their real estate school extends its prowess into the sector, crafting pre-licensing courses that have become synonymous with success.
Strengths: Kaplan's multifaceted approach includes live online classes with industry veteran instructors, video courses on-demand, and traditional textbooks that are included in the price of the course. Their vast repository of resources, coupled with mock tests, prepares students holistically for exams.

Overview: Despite being a relatively fresh face in the realm of real estate education, Aceable has garnered attention with its innovative mobile-friendly courses available in 14 states. They're known across the country for offering licensing courses for driving and various other professions. 
Strengths: Aceable stands out with its mobile-first teaching plan, allowing students to make the most of their education wherever they are. The platform breaks down complex concepts into engaging, digestible lessons, perfect for those squeezing in all-important study sessions during commutes, road trips, or anywhere else. Best of all, they even offer an "Exam Passed or Your Money Back" scheme, for risk-free learning. 
Options 6-7: Online and Offline School Options

Overview: With a blend of digital and traditional learning opportunities, Champions has carved a niche as the biggest and best real estate school in Texas in many eyes. Emerging over 35 years ago, Champions has established itself as a frontrunner in real estate education.
Strengths: Both the online and in-person programs boast an array of seasoned instructors who bring invaluable industry insights to the table. Their diverse course range caters to varied needs, with their post-licensing support being considered some of the best in the business, especially when it comes to exam prep.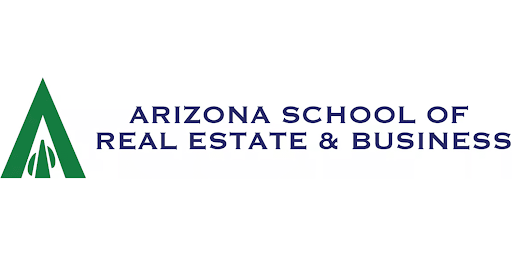 Overview: Catering predominantly to the Arizona demographic, this institution offers a blend of online and in-person courses covering an array of real estate practices. Over their years of operation, they've become a top choice for students, whether in the Arizona area or with their eyes on working there one day.
Strengths: With a curriculum fine-tuned for the Arizona market, they ensure regional relevance after graduation. Their admirable pass rates and glowing student testimonials reflect their commitment to quality, while they also offer a 30-day refund guarantee, signifying their confidence. They also offer unique one-to-one access with instructors and include textbooks in their course prices. 
Options 8-10: Top Offline Real Estate Schools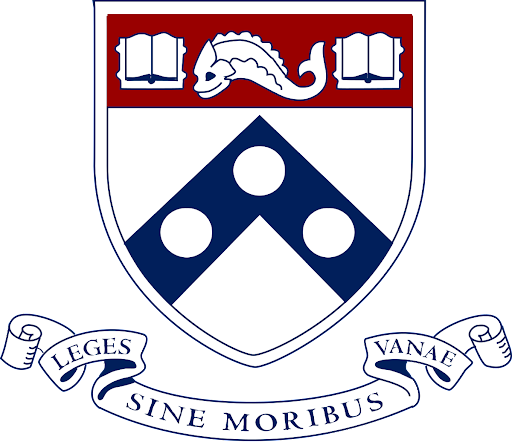 Overview: Nestled in the prestigious Ivy League cluster, UPenn's Wharton School offers unparalleled real estate programs, cementing its global reputation. If you can reach its understandably high entrance requirements, it could make a great backdrop for the first chapter of your career.
Strengths: With a world-class faculty combined with an illustrious alumni network, students always leave well-equipped for a massive range of global real estate challenges. The emphasis on research allows students to grasp evolving market nuances, with full-length degrees resulting in a more comprehensive education.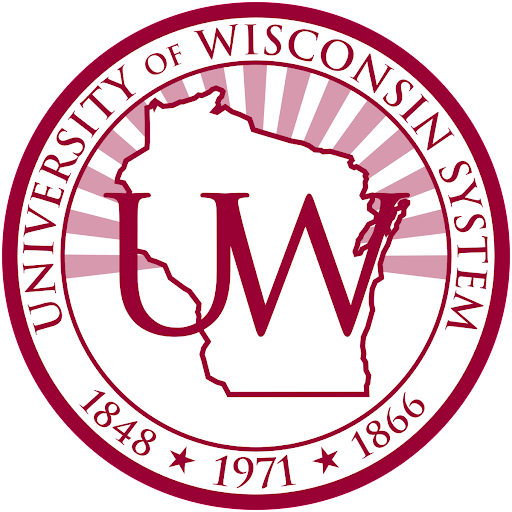 Overview: The University of Wisconsin is known nationwide for proudly hosting one of the USA's premier real estate programs, merging academic rigor with industry relevance. Their expansive approach to the industry has given them one of the best reputations in real estate today.
Strengths: The program offers a harmonious blend of theory and practice, backed by a rich legacy of alumni and professor success stories. Its strong industry ties ensure students gain practical exposure alongside academic learning, while the different strands of learning available make it easy for students to find their niche.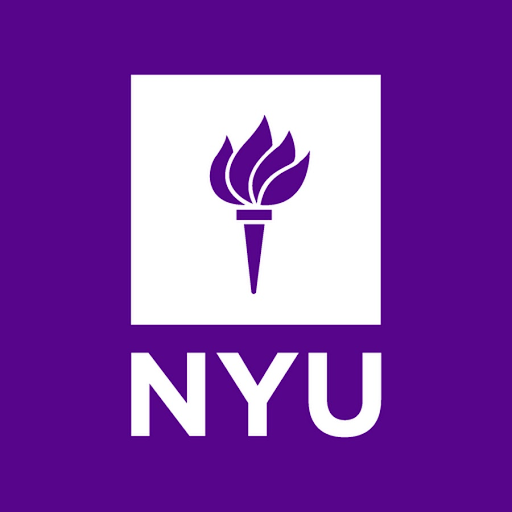 Overview: While it might be best known for the arts and financial studies, NYU is also home to one of the world's finest real estate programs. Situated amidst the real estate hubbub of New York City, NYU's Schack Institute provides a holistic real estate education, leveraging its prime location as an interactive learning environment.
Strengths: The program offers an exhaustive curriculum, leaving no stone unturned, while lectures are often enriched by guest speeches from world-renowned industry stalwarts. The city itself provides ample opportunities for hands-on learning, internships, and invaluable networking—it's known as the Big Apple for a reason!