In today's market, finding the best real estate listings is vital for both agents looking for leads and homebuyers looking for their next family base. Selecting the website to search for listings can make a significant difference in the exposure a property gets and the speed at which it sells. 
In this blog post, we've listed the best real estate listing websites, delving into what makes listing descriptions stand out and offering insights into how to maximize the potential of online real estate platforms.
Factors to Consider When Searching for Real Estate Listings
Choosing the best real estate listings is more than just selecting an eye-catching property. Several factors impact short- and long-term satisfaction with a property, and the best real estate listing descriptions should do a good job of expanding on them. 
Location: 
Location is everything, as it affects property value, desirability, and future growth potential. Optimum locations can offer easy access to work areas, business hubs, shopping centers, entertainment areas, educational institutions, public transport, and other essential facilities in varying degrees. 
Price: 
Every property search begins with budgeting. Price determines what you can afford, but while it's essential to find a property within your budget, it's equally crucial to ensure you're getting a good deal. Remember to account for taxes, homeowners' association fees, and potential repair expenses when setting your budget.
Property Type: 
From single-family homes to condominiums, townhouses, and multi-family units, the property type should always align with your lifestyle. Each property type comes with advantages and disadvantages, responsibilities, and community dynamics. Understanding these differences will streamline your search.
Amenities: 
Modern buyers prioritize amenities, both within the property and the local community. Features such as swimming pools, gyms, parks, and security services add value to a property. Remember, in-home amenities, such as white goods, energy-efficient systems, and "smart" features, can significantly enhance the living experience.
Neighborhood: 
Beyond the property itself, the neighborhood plays a massive role in the quality of life one can expect. A vibrant community with low crime rates, good schools, and nice people makes a house feel like a home. It's essential to carefully research the area, visit throughout the day, and speak to locals to get a sense of the neighborhood.
Incorporating these factors into your search will not only lead you to the best listings but also ensure that your chosen property is a perfect match for your needs and aspirations.
Top 13 Top Real Estate Websites for Finding Listings
For the digital age, we've made a list of real estate websites that are highly rated and popular for buyers and sellers. Here's an overview of the top 13 choices so you can find the best website for real estate listings.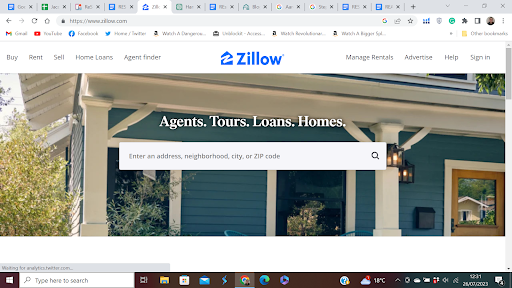 Zillow is the most popular real estate platform, known for its vast database of listings. Its standout feature is the "Zestimate," which estimates the market value of homes, giving buyers and sellers a general idea of a property's worth.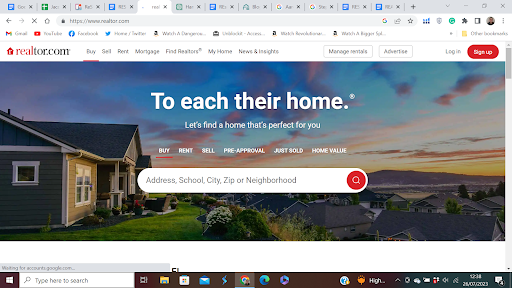 Backed by the National Association of Realtors, Realtor.com offers a comprehensive list of properties, along with the capacity to connect buyers with realtors effectively. The platform provides in-depth neighborhood insights and market trends, aiding balanced decision-making.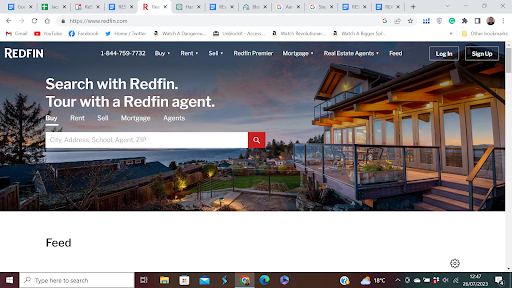 Redfin offers an immersive experience encompassing mortgages, rental properties, and an agent database. Its interactive map search and detailed property histories are particularly useful for prospective buyers.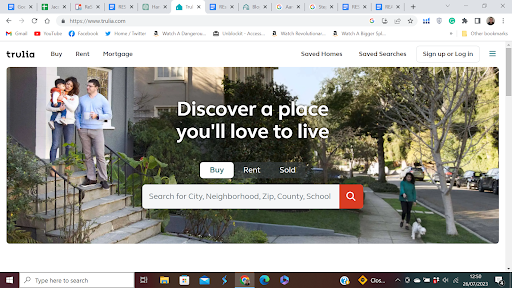 Beyond listings, Trulia offers local insights, such as crime rates, school ratings, and commute times, providing a humanistic view of potential neighborhoods.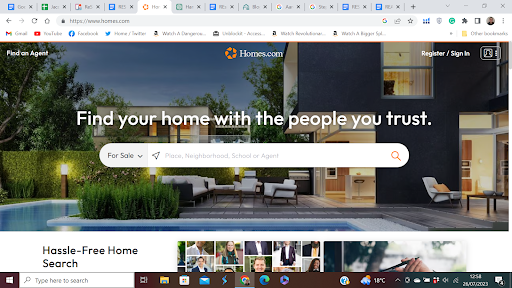 From buying and renting to selling, Homes.com covers the full spectrum of real estate needs. The website's snapshot feature allows users to quickly view key property details, and it includes collaborative searching, perfect for families and new couples.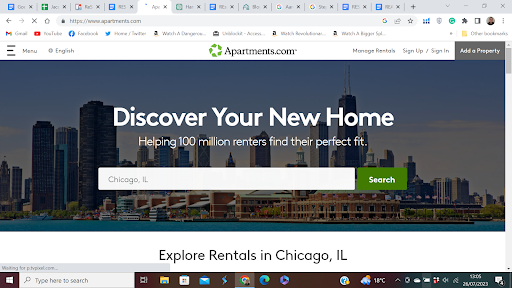 Apartments.com specializes in apartment listings, catering solely to renters. With 3D tours and extensive filters, it makes finding the perfect rental a seamless process.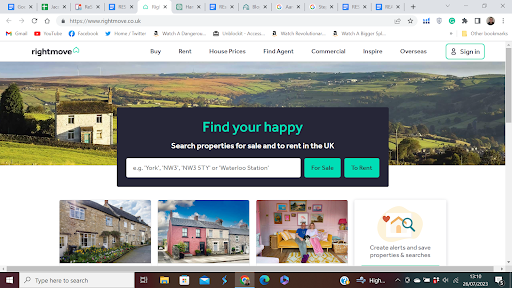 The leading platform in the UK, Rightmove boasts a wide range of international properties. It's a go-to for buyers and renters looking for properties abroad, with a great property valuation tool.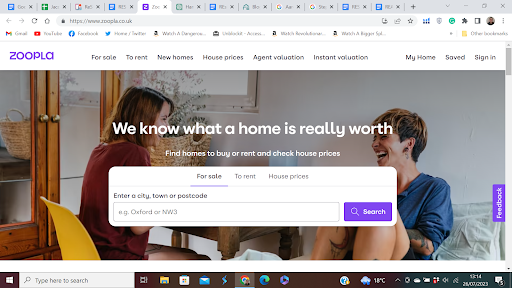 Second place in the UK market, Zoopla, is known for innovative features, such as the "Travel Time" search, allowing users to find properties based on commute times.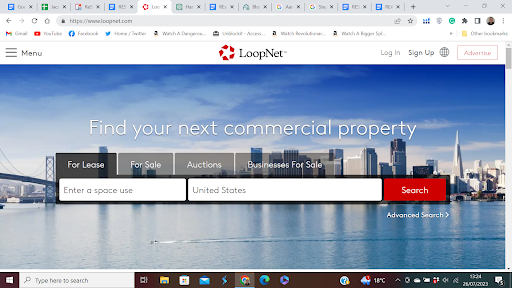 For those interested in commercial properties, LoopNet is the only choice. The platform showcases countless commercial listings, from retail spaces to office buildings.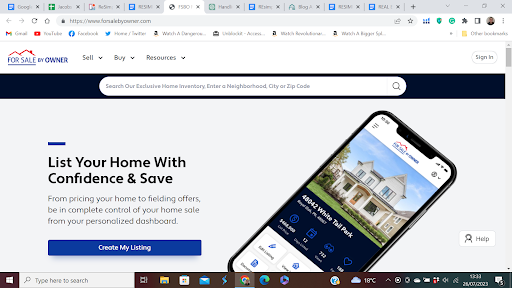 Eliminating the middleman, ForSaleByOwner connects buyers directly with sellers. This platform is ideal for those looking to avoid agent fees and commissions; however, it can still be useful for agents who see opportunities to swoop in on and facilitate.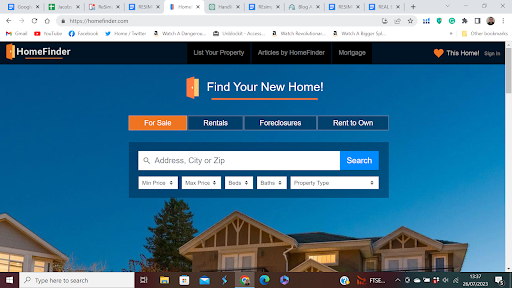 HomeFinder stands out for its user-friendly design and super-simple search process, with its property alert feature ensuring users never miss out on exciting properties.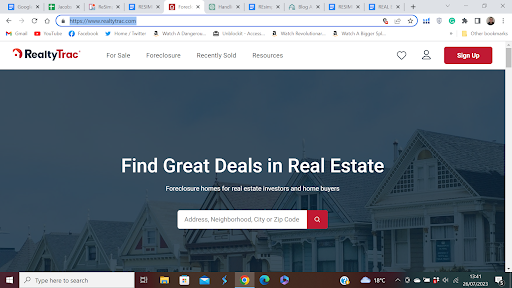 For those seeking foreclosure and off-market properties, RealtyTrac is perfect. The platform offers detailed property information, making it easier for buyers to identify promising opportunities.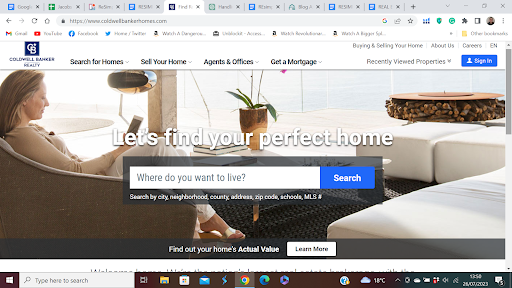 Operated by one of the most established real estate companies, Coldwell Banker's website provides a trusted platform for finding premium, high-value listings, complete with expert insights.
When looking for the best website to find real estate listings, remember that each offers unique features catering to different requirements. As an agent trying to connect buyers with a new family home, a rental apartment, or a commercial space, these sites make the search process faster and well-informed.
The world of real estate is vast, so pinpointing the perfect listing can feel like searching for a needle in a haystack. This signifies just how vital your sourcing methods for the best real estate listings really are.
To navigate the landscape effectively, leveraging the platforms in this blog and using their advanced features is an important part of the process. As with any endeavor, a well-informed approach will make all the difference. 
For more on the real estate industry, check our blog out today.
Frequently Asked Questions
Q: What is the best real estate listing site?
A: There isn't one answer to this, with the "best" site depending on individual needs. However, Zillow, Realtor, and Redfin frequently top the charts because of their vast databases, user-friendliness, and advanced features.
Q: What is the most popular house-selling site?
Zillow is the most popular house-selling site because of its reach, Zestimate feature, and massive user base. Realtor and Redfin are also highly popular, with more of an agent-focused approach for professionals.
Q: What is the largest home-buying website?
In terms of monthly users, Zillow is concretely the largest home-buying website.