As a real estate agent, staying updated and continually honing your skills is crucial for career growth. In a fast-evolving industry, the best books for real estate agents can give you the insights you need to succeed. Whether you're looking to master marketing techniques or gain a deeper understanding of the property market, the right resources can make all the difference.
Books are unparalleled repositories of knowledge and wisdom. Unlike seminars or workshops that occur at specific times and places, books are accessible whenever you choose. They allow you to learn from industry leaders and experts without the constraints of time or location, offering you an avenue for self-directed growth. That's what makes them invaluable tools for expanding your skill set and gaining a competitive edge in the real estate market.
In this article, we'll delve into the best books for real estate agents that you can't afford to miss in 2023.
5 Best Books Every Real Estate Agent Should Read in 2023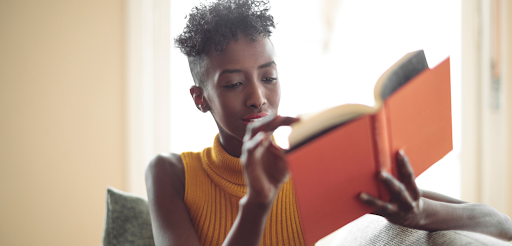 #1 The Millionaire Real Estate Agent by Gary Keller with Dave Jenks and Jay Papasan
Gary Keller, alongside co-authors Dave Jenks and Jay Papasan, delivers a transformative guide aimed at elevating your real estate career to unprecedented heights. This isn't just another real estate book; it's a comprehensive manual fortified with actionable insights and strategic wisdom. 
Backed by the glowing endorsements of industry experts like Robert T. Kiyosaki and Mark Victor Hansen, The Millionaire Real Estate Agent is a seminal work in real estate literature.
 Why It's Recommended
Core Concepts for Success: The book dissects three essential concepts that propel real estate production. Mastering these foundational elements can set you on the path to becoming not just an agent but a real estate mogul.
Business Models that Work: Understanding the economics of real estate is crucial, and this book provides intricate yet accessible economic, organizational, and lead generation models. These are the backbone for any high-performing agent's career, guiding you toward practices that yield the best returns.
A Roadmap to Wealth: As the title suggests, this book isn't about merely surviving in the real estate industry; it's about thriving. It equips you with the tools and strategies to earn, net, and even receive an annual income of a million dollars.
The Millionaire Real Estate Agent is truly one of the best books for realtors hoping to invest in their future as real estate professionals. If you're serious about taking your career to the next level, this is one of the best real estate agent books for beginners and veterans alike that you absolutely must read.

#2 The E-Myth Revisited by Michael E. Gerber
Although not strictly geared toward the real estate industry, Michael E. Gerber's The E-Myth Revisited is an indispensable resource for anyone involved in a small business, which includes realtors running their own agencies or leading a team. This groundbreaking book delves deep into the pitfalls that ensnare many small businesses and offers pragmatic solutions to avoid them.
Why It's Recommended
Navigating Business Pitfalls: One of the major highlights of

The E-Myth Revisited

is its focus on common business mistakes. These errors often become obstacles that hinder growth, and this book gives you the roadmap to navigate them successfully.

Building a Rewarding Business: It's one thing to make a profit, but it's another to build a business that's both financially rewarding and personally fulfilling. Gerber offers tailored advice for creating a venture that brings both financial rewards and a sense of achievement.
Relevance to Realtors: Although not a typical book on our list of best books for realtors, its teachings are highly applicable. Running a real estate agency is, after all, running a business. Gerber's principles can guide you in streamlining operations, optimizing team performance, and elevating customer service—core aspects that make or break a real estate business.
The E-Myth Revisited is a must-read for real estate agents who aspire to more than just selling properties. If you're striving for a scalable, sustainable business model in real estate, this book offers invaluable lessons to set you apart from the competition.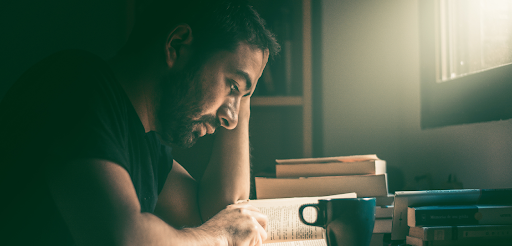 #3 Your First Year in Real Estate, 2nd Ed. by Dirk Zeller
When you're just stepping into the real estate industry, the learning curve can seem steep and filled with countless unknowns. That's where Dirk Zeller's Your First Year in Real Estate, 2nd Ed. comes into play. Tailored specifically for newcomers, this book ranks as one of the best real estate agent books for beginners. It provides an insider's guide to the crucial first year, offering actionable advice on everything from choosing the right company to aligning with mentors who can guide your career path.
Why It's Recommended
Overcoming First-Year Hurdles: One of the book's greatest strengths is its focus on the challenges unique to newcomers in the real estate industry. It offers problem-solving strategies and concrete solutions for overcoming these challenges effectively.
Immediate Impact: With its detailed guidance, this book equips you to hit the ground running. Whether making that first sale or creating lasting client relationships, the advice here sets you up to excel from day one.
Holistic Career Guidance: Beyond sales tips and industry insights, the book offers wisdom on selecting the right real estate company and finding mentors. This well-rounded approach ensures you're not just surviving your first year but truly thriving in it.
Updated and Expanded: The second edition includes new material that reflects the ever-changing real estate landscape. From leveraging the Internet and social networking to stay competitive to setting and reaching career goals in today's market, this book is a comprehensive guide for the modern real estate agent.

#4 Exactly What to Say by Phil M. Jones
For real estate agents, the ability to persuade and influence is not just an asset; it's a necessity. Exactly What to Say by Phil M. Jones is an indispensable guide to mastering the subtle art of meaningful and impactful conversation. Aimed at professionals across industries, this book is equally applicable and incredibly beneficial for realtors looking to sharpen their persuasive prowess.
 Why It's Recommended
The Science of Persuasion: The book introduces the concept of "Magic Words," phrases that trigger psychological responses and can turn a casual conversation into a successful deal. These words aren't manipulative tricks but carefully chosen terms that resonate with human emotions and intellect.
Situational Mastery: Phil M. Jones offers practical guidance on tailoring your language to suit different scenarios. Whether it's a negotiation session or an open house, the book equips you with the right phrases to say at the right moments.
Transform Conversations: The book not only teaches you what to say but also provides insight into timing, context, and delivery, enabling you to turn every interaction into a meaningful dialogue.
Closing Deals: The ultimate goal for any realtor is to close deals successfully, and the tactical advice in this book can significantly improve your conversion rates. Learning to say the right thing at the right time can be the deciding factor in sealing a deal.
Building Trust: While the book focuses on influence and persuasion, its lessons can help build stronger, more authentic relationships with clients. Trust is essential in real estate, and clear, confident communication is key to establishing that trust.
In essence, Exactly What to Say is a comprehensive manual for anyone wishing to improve their persuasive communication. Whether you're a seasoned real estate agent or a beginner, the strategies laid out in this book can provide the tools to elevate your career to new heights.

#5 Reverse Selling: How Real Estate Agents Can Turn Cold Calls Into Clients by Brandon Mulrenin
In an industry where cold calls often feel like a necessary evil, Reverse Selling by Brandon Mulrenin revolutionizes the way real estate agents approach prospective clients. This book aims to alter the public perception that often casts salespeople, including real estate agents, as untrustworthy, offering practical strategies to become the kind of salesperson that clients not only trust but appreciate.
Why It's Recommended
Breaks Stereotypes: Mulrenin's Reverse Selling Method aims to shatter the stereotype that only 3% of salespeople can be trusted. By applying the lessons from this book, you can place yourself within that elite circle.
Innovative Techniques: The book introduces methodologies with the potential to revolutionize how the general public perceives real estate agents. These techniques aim to transform cold calls from bothersome interruptions into valued interactions.
Result-Driven: This isn't just theoretical information. Mulrenin himself has applied these tactics to sell over 100 homes a year and build one of the fastest-growing independent real estate brokerages in the country.
Client Trust: Building trust is foundational in any sales profession. This book helps you do just that, teaching you how to become a trusted advisor rather than just another salesperson.
Holistic Sales Approach:

Reverse Selling

takes a comprehensive look at what it means to be a salesperson today, discussing not just tactics and strategies but also the mindset that fuels a successful sales career.
If you're a real estate agent looking for a way to make your sales calls more effective and elevate your practice, Reverse Selling is a must-read. The methods taught here can make the process of acquiring new clients less taxing and more rewarding.
Final Thoughts
After diving into this curated selection of books tailored for real estate professionals, it's evident that investing in continual learning is non-negotiable for anyone serious about success in the industry. Each book addresses a unique facet of the real estate profession, be it mastering the art of sales, understanding the mechanics of running a business, navigating the challenges of your first year, or transforming how you interact with clients.
Real estate is an ever-evolving landscape filled with challenges and opportunities. As the industry shifts, the skill sets required to remain competitive must adapt as well. Books are not only timeless but also incredibly versatile tools that offer insights from leaders who have faced similar challenges and conquered them. They allow you to sharpen your skills, expand your knowledge, and gain a fresh perspective—all on your own time.
To sum it up, books are not just collections of pages filled with text; they are treasure troves of wisdom. They equip you with the tools, strategies, and mindset necessary to excel in a demanding and competitive environment. Whether you're a seasoned veteran or a newcomer eager to make your mark, this reading list is an invaluable resource for your career.
So, why wait? Open the first page and start a new chapter in your real estate journey. Your future self will thank you.